IS IT TRUE YOU BOUGHT BOOMLAND? 
Yes. We bought it on 28 September 2016.
WHY DID WE WANT TO BUY BOOMLAND?
We came to the end of our Tenancy agreement with the owners of the land and this moment gave us the perfect opportunity to take this project a step forward. We can feel that the interest and support from your side has never been stronger. This is the time, and this is the place.
WHAT ARE DOING AT BOOMLAND?
Culture, wellbeing and art events in the different areas of the Boomland are combined with a focus on sustainability (such as Boom Festival and the Being Gathering).
Long-term environmental programs include reforestation, animal conservation,  development of bioconstruction, using both permaculture and agriculture technologies.
Wellbeing and education programs are planned such as workshops, retreats, nature trails and the long term development of a public park for nature and the arts.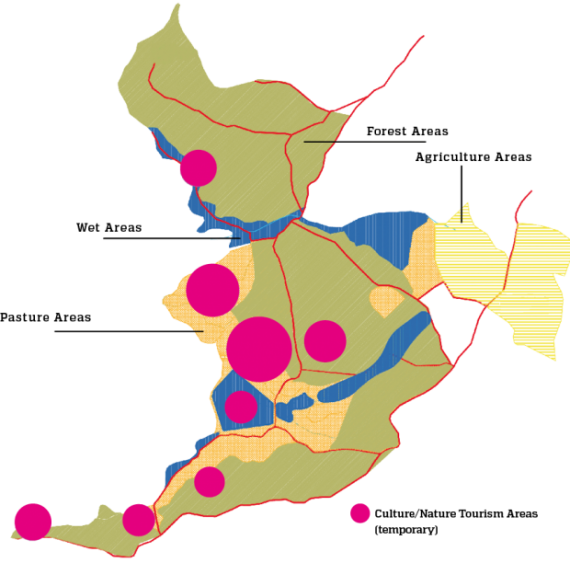 WHAT WAS THE PRICE OF THE LAND?
The Boomland property costed one million and fifty thousand euros (1,050,000 €).
WHERE DOES THE MONEY FOR THE ACQUISITION OF BOOMLAND COME FROM?
We have been saving for this project, however, it was not enough. We have been asking for your support in order to buy the land by the end of September 2016. Boomland was purchased on 28 September and for that we had to resort to a loan of 500.000€.
Some Boomers were not aware of the crowdfunding campaign, we will leave it running for some time longer in order to help us pay back the loan. If you feel to contribute to this vision, you have some time more to do so. We are One!
HOW ARE WE GOING TO USE THE MONEY?
The money will be used to pay the loan for acquisition of the land, that is 500.000€.
WHERE IS BOOMLAND?
Boomland is an 150ha estate in the region of Idanha-a-Nova, Portugal. Located in the Castelo Branco district, in the region of Beira Baixa, 280 km from Lisbon, 290 km from Porto and 360 km from Madrid (Spain).
IS BOOMLAND OPEN TO THE PUBLIC EVERYDAY?
The plan is to offer an extensive and diverse program at Boomland. However, it is not open every day because the weather conditions and cold climate can be harsh during the Autumn and Winters seasons. We embrace the idea of nurturing and conserving a nature reserve and respect the regenerative cycles of nature.
IS IT TRUE THAT THERE IS A COMMUNITY OF PEOPLE LIVING AT BOOMLAND?
No, that's just a rumour. We love the legacy of communities like Auroville, Ruigoord or Christiania, but that's not what is happening in Boomland.
WHO MANAGES BOOMLAND?
Boomland is managed by IdanhaCulta, a non-profit association with several associates, one of them is Good Mood (that is organising Boom Festival). IdanhaCulta was born in the region of Idanha-a-Nova and develops environmental, educational, recreational and cultural projects.